Disney World is one of the most magical places on earth, and planning a trip to this beloved theme park can be both an exciting and overwhelming. Plus, with so much to see and do, it can be challenging to know where to start. Lucky for you, learning how to plan a trip to Disney World is not rocket science, but it does require some forethought.
Whether you're a seasoned Disney-goer or a first-time visitor, planning your trip in advance is essential to make the most out of your vacation. From choosing the best time to visit, to selecting the right accommodations, there are several factors to consider to ensure a memorable and stress-free trip.
So, we put together a list of what you can do to help make your trip as memorable and worry-free as possible. In this blog, we'll share some helpful tips and insights to help you plan your next adventure to Disney World.
Without further ado, here are the key tips to keep in mind for learning how to plan a trip to Disney World for cheap.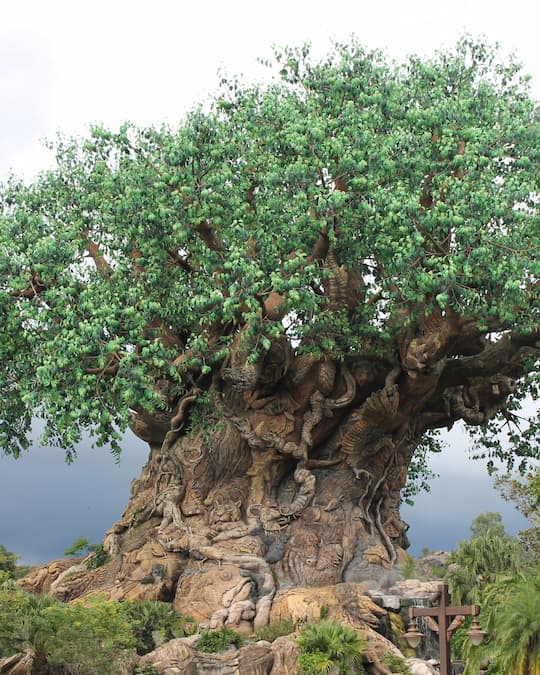 When To Book Your Visit
While Disney World can be fun for people of all ages, it should be no surprise that it is most crowded when children are out of school. You will have a magical time no matter what time of year you go, but it's usually worth it to plan ahead to avoid spending your whole day at Disney waiting in lines.
Off Season
The best time of year to visit Disney World is typically during the off-season, which includes the months of January, February, September, and October.
During these months, crowds tend to be smaller, lines are shorter, and the weather is generally mild. Additionally, Disney World often offers promotions and discounts during off-season periods, making it a more affordable option for visitors.
Peak Season
On the other hand, the worst time of year to visit Disney World is during peak season, which includes holidays and school breaks such as Thanksgiving, Christmas, spring break, and summer.
During these times, the parks can be incredibly crowded, with long lines for attractions and restaurants. The heat and humidity in the summer can also make it uncomfortable for some visitors, while the increased demand for accommodations and activities can make it more expensive.
Overall, while Disney World is always an exciting and magical destination, visitors should consider the time of year they choose to visit in order to have the best experience possible.
How to Get to the Parks
Some more logistics to take into consideration when learning how to plan a trip to Disney World are to figure out transportation ahead of time. Whether you're arriving in Orlando by plane or car, here is what you should know about getting to Disney World.
Arriving By Car
For those visitors who live within driving distance or love taking a road trip, driving to Disney World is a viable option. However, there may be more costs associated with this than you realize.
In addition to gas and toll prices, parking fees at Disney World range from $25 for standard parking up to $50. Fortunately, as of January 10, 2023, Disney Resort Hotels offer complimentary overnight parking for guests. Once on-site, Disney World offers free transportation between its parks, resorts, and other attractions via buses, boats, and monorails.
If you don't want to stress about parking, you can always book a car service to take you to and from the parks and wherever else you need to go.
Arriving By Plane
Most visitors will be flying into Orlando International Airport (MCO), and it is important to research transportation from MCO to Disney ahead of time to ensure safe and easy travel.
If you're looking for a private transportation service to Disney from MCO and to any hotel, restaurant, or park, consider booking a luxury car service to ensure your travel is easy, convenient, and as stress-free as possible.
Book a Car Service
Booking a car service to travel to Disney World can be a smart choice for a variety of reasons. First, it provides a convenient and hassle-free transportation option, as you won't have to worry about navigating unfamiliar roads or dealing with public transportation schedules.
Second, a car service typically offers more comfort and luxury than other forms of transportation, allowing you to relax and enjoy the ride. With a car service, you can schedule pick-up and drop-off times that work best for your schedule which can be especially beneficial if you have a tight itinerary.
Finally, many car services provide experienced drivers who are knowledgeable about the area, which can be helpful if you have any questions or need recommendations for places to visit during your trip. Overall, booking a car service can help make your Disney World vacation more enjoyable and stress-free.
Where to Stay When Planning a Trip to Disney World
When visiting Disney World, there are several options for accommodations that can fit a range of budgets and preferences. Staying at a is often the most convenient choice, and they often offer extra perks like early access to FastPass+ reservations.
There are several tiers of Disney resorts, ranging from budget-friendly Value Resorts to luxury Deluxe Resorts. So, let's discuss your options in a little more detail.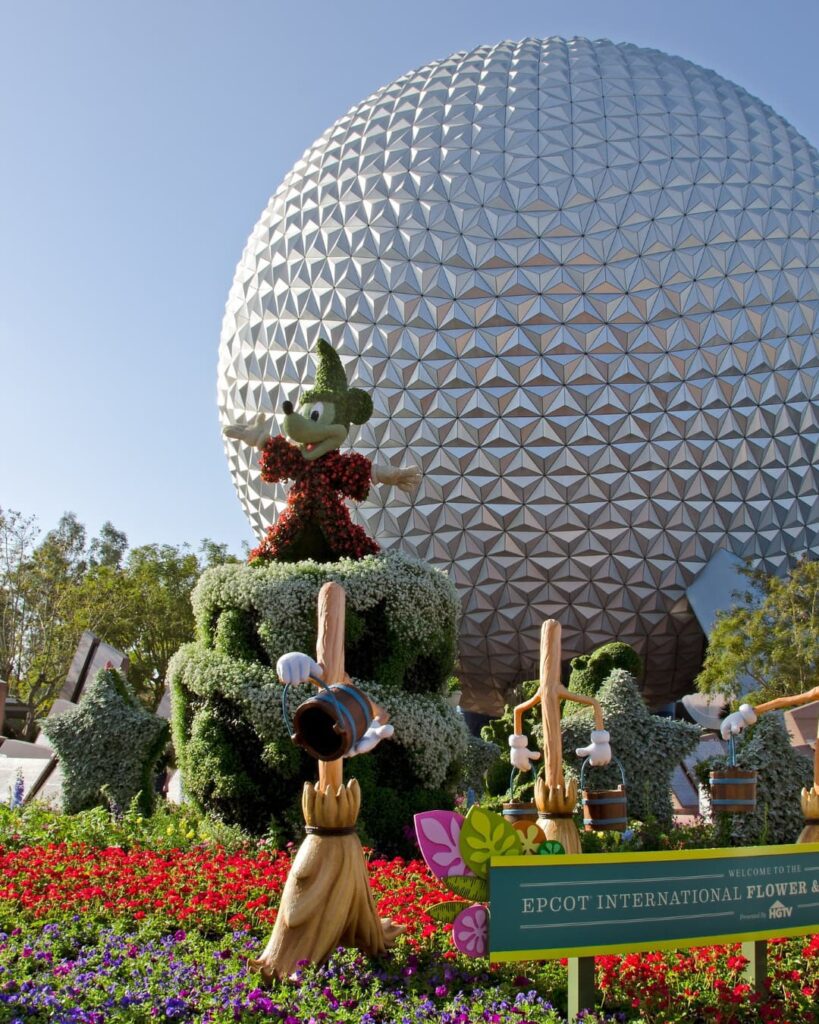 Deluxe Disney Resorts
The Deluxe Resorts at Disney World offer a level of luxury and convenience that is unmatched by the other resort tiers. These resorts are typically located in prime locations, with many situated along the monorail loop that connects Magic Kingdom to other resorts and transportation options.
One of the major perks of staying at a Deluxe Resort is the proximity to the theme parks, as many are within walking distance or a short boat ride away. These resorts also typically have more dining options on-site, including upscale restaurants and lounges.
Another notable perk of staying at a Deluxe Resort is the level of personalized service, as Cast Members are trained to provide exceptional service and make every guest feel like a VIP. Overall, staying at a Deluxe Resort can provide a luxurious and convenient experience that is perfect for those who want to indulge in the magic of Disney World.
Disney Moderate Resorts
The Disney Moderate Resorts provide a great balance between affordability and comfort for guests visiting Disney World. These resorts offer a range of amenities and theming, from the lush landscaping and Caribbean-inspired decor of Disney's Caribbean Beach Resort to the colonial charm of Disney's Port Orleans Resort.
Moderate Resorts typically offer larger rooms than the Value Resorts, with more amenities like mini-fridges and coffee makers, and some even have extra features like a pull-down bed for an additional guest. They also often have more dining options than the Value Resorts, including quick-service restaurants, poolside bars, and sit-down restaurants.
While they may not offer the same level of luxury and convenience as the Deluxe Resorts, the Moderate Resorts provide a comfortable and affordable option for guests who want to stay on Disney property and enjoy some extra perks like complimentary transportation to the theme parks and Disney Springs.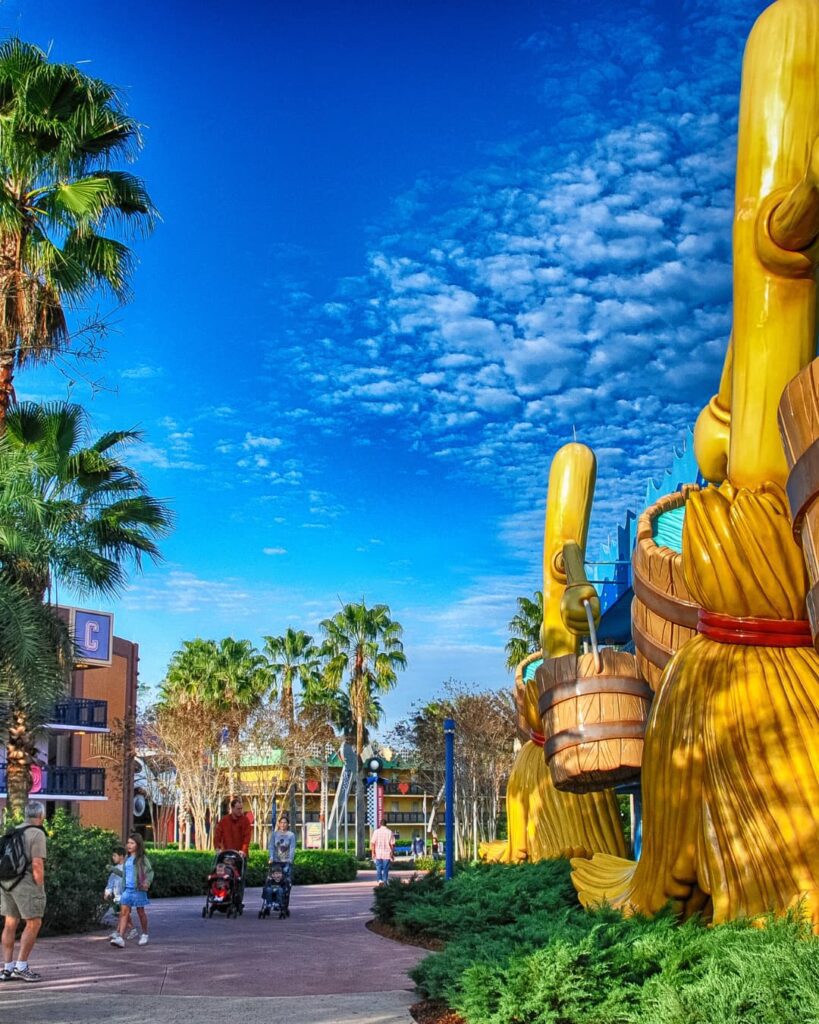 Disney Value Resorts
Disney Value Resorts are a great option for guests looking for affordable accommodations without sacrificing the magic and convenience of staying on Disney property. These resorts are themed to appeal to kids and families, with larger-than-life icons and colorful decor, and typically offer standard rooms with two double beds or one king-sized bed.
While the rooms may be smaller than the Moderate and Deluxe Resorts, they still offer all the necessary amenities like cable TV, mini-fridges, and complimentary Wi-Fi. Value Resorts also provide a range of dining options, including quick-service restaurants and pizza delivery, as well as pools with fun theming and outdoor activities like movies under the stars and playgrounds.
One of the main perks of staying at a Value Resort is the cost savings, which can be significant compared to other on-property accommodations. Guests also benefit from early access to FastPass+ reservations and Extra Magic Hours.
Overall, Disney Value Resorts offer a fun and affordable option for families and budget-conscious travelers who want to experience the magic while planning a trip to Disney World on a budget.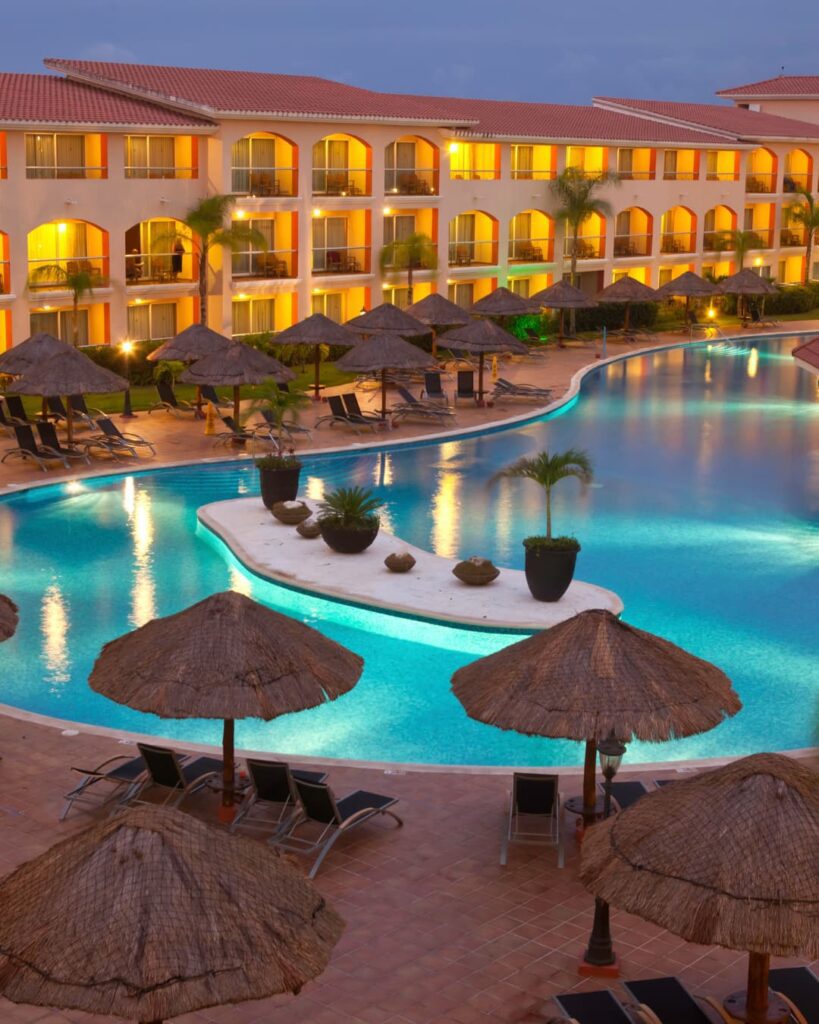 What to Pack
When figuring out what to bring to Disney world parks, it's important to consider the weather, activities, and park policies. One of the most important things to remember is that you will be walking… a lot.
It is essential to bring comfortable walking shoes as guests can easily walk 10-15 miles in a day. Light, breathable clothing is also recommended, especially during the summer months when temperatures can reach over 90 degrees Fahrenheit.
A backpack or bag is useful for carrying essentials such as sunscreen, water bottles, and snacks, as outside food and drinks are allowed into the parks. A rain poncho or umbrella can come in handy during the rainy season, which typically runs from June through September.
Other useful items to consider packing include a portable phone charger, camera, hat or visor, and any necessary medications or first aid supplies. Lastly, it's important to review the park's policies on prohibited items, such as selfie sticks, drones, and glass containers, to avoid any issues at security checkpoints.
Take Advantage of Everything Disney Has to Offer
When discovering how to plan a trip to Disney World, there are countless ways to make the most of your visit. By taking advantage of everything the park has to offer, you can create unforgettable memories and maximize your enjoyment.
Consider Buying Magic Bands
A Disney Magic Band is a bracelet that comes in a variety of different colors and character prints, and it includes a small radio frequency chip that can be used to unlock your resort hotel room, enter the theme parks, charge purchases to your hotel, and add Disney PhotoPass pictures to your Disney account.
The MagicBand+ has additional features such as gesture recognition to interact with golden sculptures around the parks and light-up features that accompany the fireworks. With just a tap of your wrist, you can enjoy a seamless and convenient visit to the Happiest Place on Earth.
Get to the Park Early
By arriving before the crowds, you can enjoy shorter wait times for popular attractions and avoid the midday heat and long lines. In addition, many Disney parks offer exclusive experiences or special events for early birds, such as breakfast in the park or early access to certain attractions.
Getting to the park early also provides ample time to explore and enjoy the park's various offerings at a leisurely pace, without feeling rushed or overwhelmed. Starting your day early can ensure a more relaxed and enjoyable park experience, with the added bonus of having the rest of the day to explore and make even more magical memories.
Use the My Disney Experience App
The offers numerous perks and benefits that can enhance your visit to the Disney parks. With real-time wait times for attractions and entertainment, the app allows you to plan your day and make the most of your time in the park.
You can also use the app to book FastPass+ reservations, mobile order meals, and view maps and park information. In addition, the app provides helpful tips and reminders, such as notifications for parade and showtimes, and can even track your dining reservations and park photos.
Make Your Visit One to Remember With Kingdom Car Service
Now that you're armed with the knowledge of how to plan a trip to Disney World successfully, you should feel more at ease and be able to enjoy your visit without stressing about the little things.
To make your visit more memorable, Kingdom Car Service is here to elevate your Disney experience with luxury transportation services. We offer a range of high-end vehicles, including luxury sedans and SUVs, that can accommodate any group size or transportation needs.
With our experienced and professional drivers, you can relax and enjoy the ride, without worrying about navigating unfamiliar roads or dealing with Orlando traffic. Kingdom Car Service offers airport transportation, park transfers, and hotel transit, allowing you to customize your transportation to fit your itinerary.
Focus on making magical memories during your Disney World vacation, and leave the transportation details to us. Visit our website to book your ride, or call (689) 218-0826.