Orlando Nightlife: 7 Ideas For A Night On The Town
In Orlando, there's no shortage of fun and unique activities to try while exploring the city. Whether you want to stroll through the shops and enjoy the delicious food at Disney Springs or catch some local live music, Orlando nightlife has something for everyone.
So, grab your friends, family, or significant other and discover everything that Orlando nightlife has to offer! Without further ado, let's discuss a few ideas for how you can have the best night out in this magical city.
1. Stroll Through Disney Springs
Disney Springs is the perfect destination for a fun-filled night out on the town. With its diverse selection of restaurants, bars, and entertainment options, you're bound to find something to enjoy. Start your evening by grabbing a delicious dinner at one of the many restaurants, such as the upscale Morimoto Asia, and don't forget to try some authentic gelato at Vivoli il Gelato. 
Afterward, take a leisurely stroll around the charming waterfront promenade while enjoying live music or street performers. If you're feeling adventurous, take a ride on the iconic Aerophile hot air balloon or enjoy a movie at the AMC Dine-In Theatre. Whatever your preference, a night out at Disney Springs promises to be an unforgettable experience.
2. Catch A Concert And Enjoy Live Music
Orlando's vibrant music scene makes it a hot spot for traveling performers and local up-and-coming artists, and you'll get a little taste of every genre as you explore the city deeper. Some popular spots to catch some great live music include the House of Blues at Disney Springs and the Hard Rock Live at Universal CityWalk.
Another option is to attend one of the many music festivals that take place throughout the year, such as the Orlando Jazz Festival or the Electric Daisy Carnival. Rock, pop, jazz, and electronic dance music— Whatever you're into, Orlando has it all.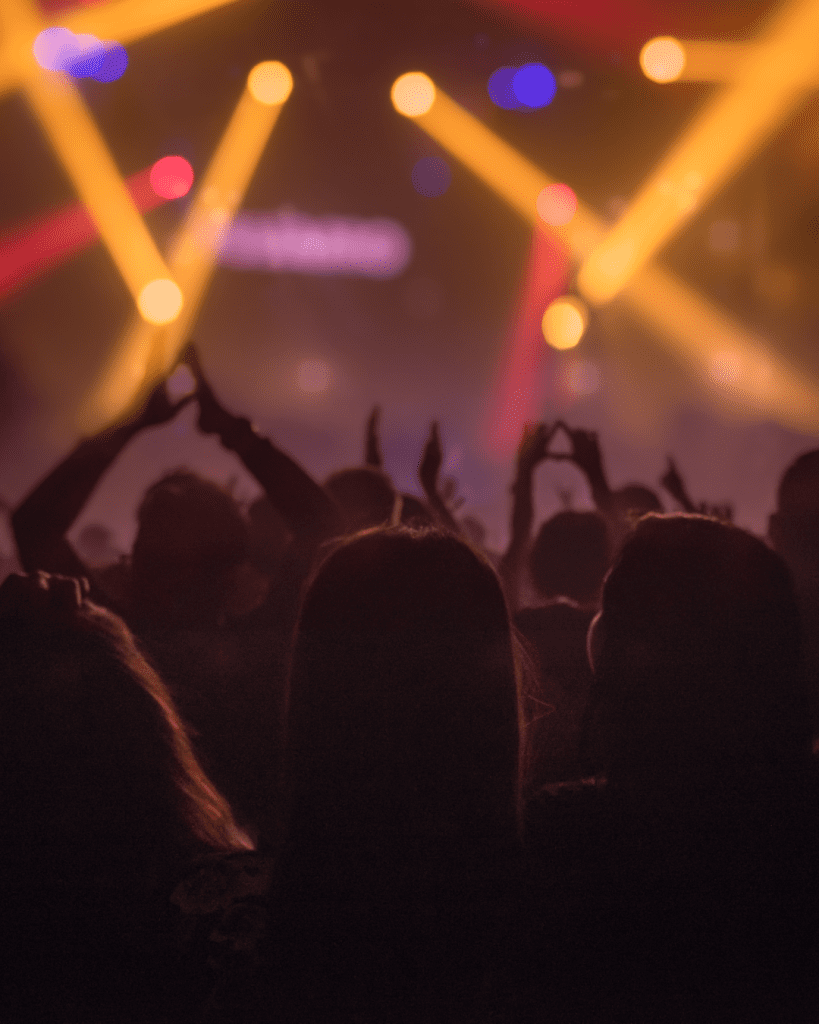 3. Take A Brewery Or Wine Tour
Take the opportunity to discover all of the unique breweries and wineries in Orlando. Many breweries and wineries offer tours and tastings, so be sure to book these in advance to score a spot on this interesting Orlando nightlife experience.
During your visit, take the time to learn about the brewing or wine-making process and ask questions to gain a deeper understanding of the craft. Our favorite winery is Quantum Leap Winery. Some of the best breweries to hit up are Ivanhoe Park Brewing Company, Crooked Can Brewing Company, and Top 10 Brewing Company. 
4. Discover the Universal CityWalk
The Universal CityWalk has a different vibe compared to Disney Springs, and when the sun goes down the party begins. With tons of bars and fun spots for dancing, Orlando nightlife really comes to life at the CityWalk. The Red Coconut Club is a popular choice, with its retro-chic atmosphere and live music. 
For a more casual atmosphere, try the Rising Star karaoke bar, where you can belt out your favorite tunes with a live band. If you're in the mood for something more thrilling, check out the Hollywood Drive-In Golf for some mini-golf with a movie theme. Whatever you choose to do, be sure to take in the lively atmosphere and enjoy all that Universal CityWalk has to offer.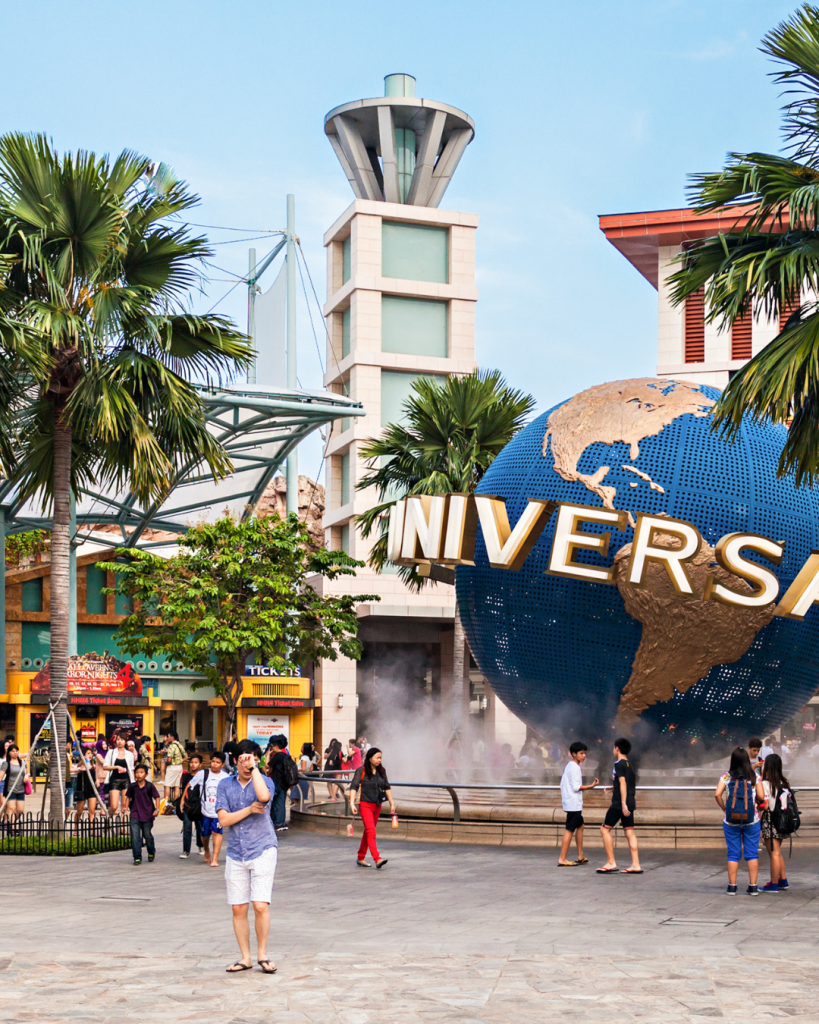 5. Embrace The Local Bar Scene
When exploring the local bar scene in Orlando, you won't be disappointed with the number of eccentric spots that seem to be hidden around the city. Start by visiting downtown Orlando, where you'll find a diverse range of bars, from rooftop lounges to cozy pubs. For a unique experience, try the Aku Aku Tiki Bar, which serves up exotic cocktails in a lively, tropical atmosphere. 
For a more upscale experience, visit the swanky Blue Martini Lounge or the trendy Mathers Social Gathering, which offers craft cocktails and a speakeasy vibe. No matter your taste, exploring the bar scene in Orlando is a great way to enjoy the city's nightlife and discover new and exciting places to hang out with friends or meet new people.
6. Tickle Your Funny Bone At A Comedy Club
There's nothing quite like laughing until it hurts, so that's why we love to visit comedy clubs every so often when looking for something to do. Orlando has a range of venues that offer everything from stand-up comedy to improv. One popular spot is the Orlando Improv Comedy Club, which features a rotating lineup of nationally known comedians, as well as local talent. 
Another great option is SAK Comedy Lab, which offers interactive improv shows and workshops. So, experience the witty humor and Orlando's local comedians for a fun night out with friends or a unique date idea.
7. See The Sports Teams In Action
You don't have to be a diehard sports fan to enjoy the culture and experience the excitement of live sports. Catch the Orlando Magic playing basketball at the Amway Center or watch the Orlando City Soccer Club play at Exploria Stadium. Also, many bars and restaurants in the city offer game-day specials which make it easy to grab a drink and watch the game with friends.
For college sports, the University of Central Florida Knights has teams in football, basketball, and many other sports. So, if you're looking for a fun way to spend an evening, watching local sports teams is an exciting and engaging way to enjoy Orlando's nightlife.
Ride In Style With A Car Service
If you're planning a night out in Orlando, why not do it in style with a car service? Exploring the Orlando nightlife in a luxury vehicle is a fantastic way to make your experience even more special. With a car service, you won't have to worry about finding parking, navigating unfamiliar streets, or surging Uber prices. 
Instead, you can sit back, relax, and enjoy the ride as you're chauffeured to and from your destination. Whether you're heading out with a group of friends or planning a romantic evening for two, a car service is the perfect way to add a touch of elegance and sophistication to your night out.
Still not convinced? Well, here are some reasons why we recommend using a car service on your night out.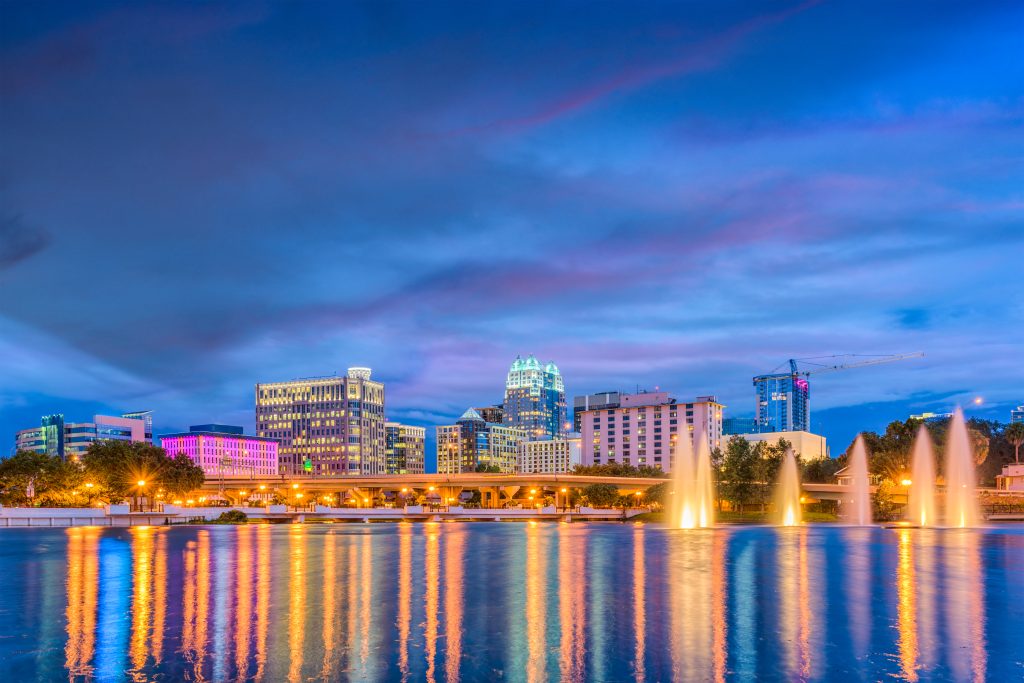 Ride Like A VIP
Everyone wants to be treated like a VIP at some point, so why not ride in style like one? Professional chauffeurs dress to the nines and provide front-door service to give you the luxury VIP experience you deserve.
Plus, the vehicles are often equipped with high-end amenities, such as plush leather seats, climate control, state-of-the-art sound systems, and mood lighting, to create a luxurious and comfortable ride experience for your night out.
Feel Safe And Secure
Hiring a car service for your night out is not only a stylish option, but it's also a safe one. When you hire a car service, you're entrusting a professional driver to transport you to your destination safely. These drivers are trained and experienced, and they know the area well, which means they can navigate the roads safely and efficiently. 
Additionally, reputable car services prioritize safety and security, ensuring their vehicles are well-maintained and regularly inspected. This means you can relax and enjoy your night out without worrying about getting lost, finding parking, or driving under the influence.
Stress-Free Transportation
Enjoy your night out without any stress or distractions by hiring a car service. You can create a customized itinerary to visit multiple locations, like bar hopping or taking a brewery/winery tour, and enjoy a seamless transition between them without worrying about transportation logistics. You can even leave your belongings in the car and not have to carry them around all night.
Explore Orlando Nightlife With Kingdom Car Service
Ready to take your night out to the next level? Hire a professional car service to get the real VIP experience as you explore Orlando nightlife!
With Kingdom Car Service, your night out will definitely be one to remember. Our top-of-the-line vehicles and professional chauffeurs are here to ensure you have a safe, stress-free, and luxurious night out. So, make your night unforgettable and hire a black car service in Orlando to discover everything that Orlando nightlife has to offer. 
Leave the transportation details to us and have the night of your life. Visit our website to book your ride, or call (689) 218-0826.