How to Navigate to Orlando International Airport (MCO)
We get it. Traveling can be stressful, especially if you are traveling with children, or going to a place you've never been before. So, if you don't know how to navigate Orlando International Airport (MCO), we're here to help.
From incredible museums and fine dining to some of the best theme parks in the world, Orlando has so much to offer. Whatever reason you're visiting this magical city, it's easy to make your trip to Orlando worthwhile.
As the busiest airport in Florida, you may find yourself overwhelmed as you arrive at MCO. Fortunately, learning how to navigate the Orlando International Airport is not complicated, but it is worth discussing. In this article, we will review the tips for stress-free travel through the MCO airport. Without further ado, let's dive right in.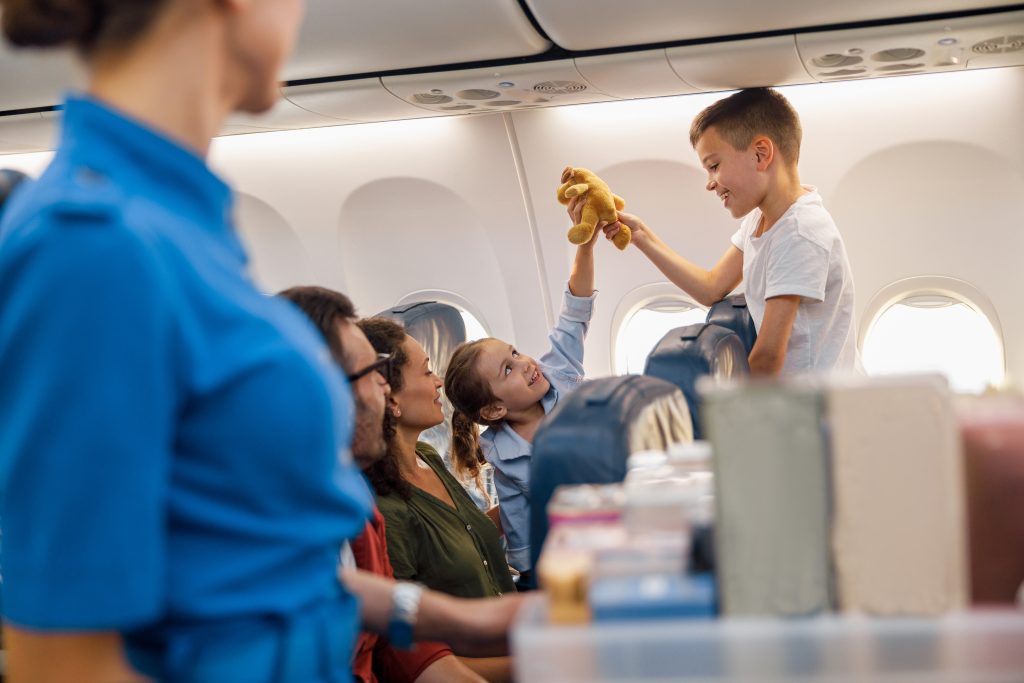 Tips To Make Your MCO Airport Experience Seamless
Whether you're a seasoned traveler or a first-time flyer, these tips will help you make the most of your airport experience and arrive at your destination feeling relaxed and ready to go. Your airport experience will be different depending on if you are arriving or departing from MCO. First, let's cover the basics of departing from MCO.
MCO Departing Flights
The good thing about this airport is that there are tons of signs and workers to help direct you to where you need to go. But, it is always helpful to be prepared beforehand. So, here are a few tips for how to navigate Orlando International Airport departures.
Schedule Your Drop-Off & Pick-Up Ahead of Time
Parking at the airport can be quite expensive, and finding a spot can be a hassle, particularly during peak travel periods. That's why we recommend booking an Orlando car service to ensure a smooth and timely drop-off & pickup. By booking a ride, you can avoid the cost and stress of finding a parking spot, and instead be dropped off right at the terminal entrance.
Get There Early
If there's one thing we know about airports, it's that you can expect a few hold-ups here and there. From long security lines to unexpected traffic delays, it's important to account for these setbacks and arrive early to the airport. This is especially important for international flights as you will have to go through customs and immigration, which can take time. 
Luckily, local black car services ensure that you arrive at the airport with ample time before your flight. We recommend getting to the airport at least 2 hours before your flight starts boarding.
Go Through Security With Ease
More often than not, security is where people experience delays. To avoid winding security lines, we highly suggest reserving your spot in the line beforehand. While TSA Pre-Check and Clear are great options, you can also now use Reserve (powered by CLEAR) to save time at the airport.
All you need to do is register on the CLEAR website, select a time slot to go through security, receive your QR code to your email, and head to the "Reserve" lane at security. You can book this reservation 72 hours in advance to your departure and you have a 20-minute window to scan your QR code. The best part is you can reserve up to 10 people for free!
Ride the Tram
Once you're through security, you'll get on the tram that takes you to your gate. It's very important to make sure you are in the correct terminal for your departing flight, otherwise, you might have to go through security again at the correct terminal entrance.
Walk Around the Main Hub
In between the two terminals, there is a shopping hub where you can find plenty of Disney-themed stores and bustling restaurants to entertain your kids while you wait for your plane to board. Plus, it's duty-free!
Download the MCO App
The MCO app is an awesome resource available for free for Android and Apple users. The app provides a range of features and services that can help make your airport experience smoother and more convenient. 
It allows you to access real-time flight information, including flight status, gate changes, and baggage claim information, so you can stay up-to-date with any changes or delays. Additionally, the app offers interactive maps of the airport, helping you navigate through the terminals and locate amenities such as restaurants, shops, and lounges.
MCO Flight Arrivals
Now that we covered the basics for departing flights, let's discuss the tips for how to navigate the Orlando International Airport arrivals.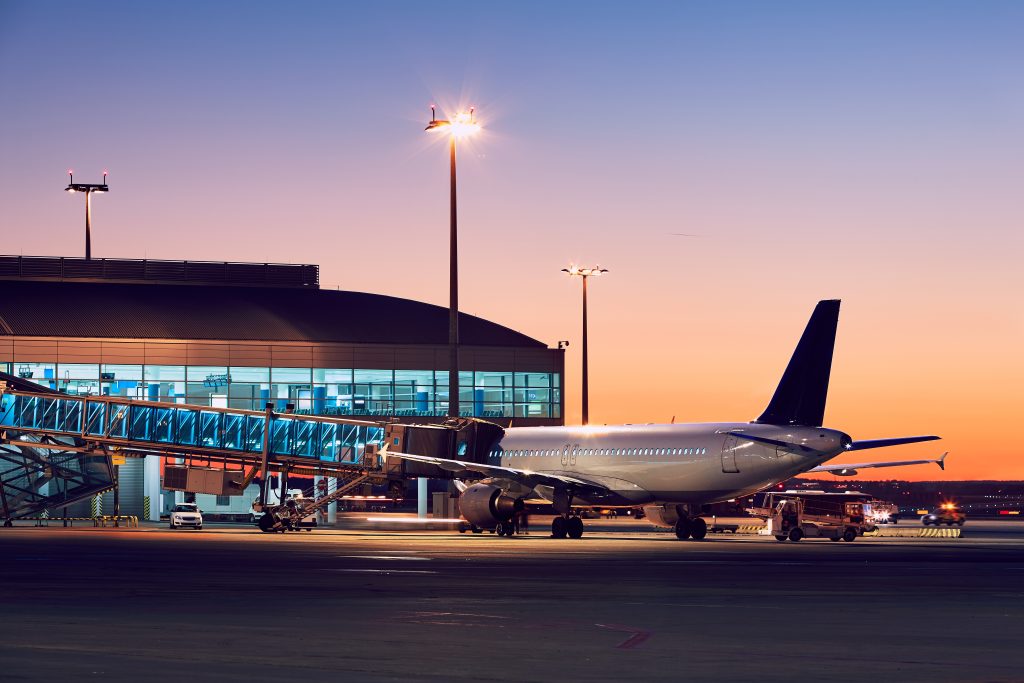 Skip the Checked Bags (If Possible)
Checking your luggage can cause delays on both ends of your trip, from waiting in long lines at check-in to standing around for more than 30 minutes trying to collect your suitcases from baggage claim. So, if you're trying to save time at the airport, skip checking your bags and stick to carry-on luggage.
Avoid Rental Cars
In light of the rental car shortage at MCO this February, we suggest avoiding the hassle of dealing with the long rental car wait lines. Additionally, the cost of renting a car at the airport can be significantly higher than renting off-site, and the added fees and taxes can quickly add up. 
If the rental car service doesn't have an office located inside the airport, you might have to find a way to get to their location. Although, sometimes rental car companies have a shuttle that picks you up from the airport and takes you to their main location. This can be a hassle though after a long flight.
Get Picked Up Right at Baggage Claim
When leaving the airport, the most convenient option is to get picked up right from your baggage claim destination. This way, you don't have to navigate the confusing route to the rideshare pickup and you can be on your way in a matter of minutes.
Kingdom Car Service Helps You Navigate the Orlando International Airport With Ease
Looking for a black car service to make your trip as stress-free as possible? Kingdom Car Service has got you covered. 
Kingdom Car Service is a reliable and efficient transportation option for anyone looking to get to and from the Orlando International Airport with ease. We offer a range of transportation services, including private car services, VIP meet & greet, and luxury vehicles, to suit the needs and preferences of all travelers. 
Our private pick-up from the Orlando International Airport includes transportation to hotels, residential, theme parks, beaches, tourist destinations, cruise line transfers, corporate events, and meetings. The professional drivers are knowledgeable about the area and will ensure that you arrive at your destination on time and in comfort. 
With Kingdom Car Service, you can avoid the hassle of navigating through traffic, finding parking, or waiting for a ride, and instead enjoy a stress-free and comfortable ride to and from the airport. Contact us to book your ride today and make your trip one to remember.