5 Tips to Make Your Port Canaveral Cruises Stress-Free
Ready to embark on the vacation of a lifetime? Whether it's your first time cruising or you are a seasoned expert, it is always a good idea to be prepared for your trip. With five of the industry's largest cruise lines sailing in and out of the area, Port Canaveral cruises are very popular among tourists and locals alike. 
Carnival, Disney, Norwegian, Royal Caribbean, and MSC are the main cruise lines and have multiple ships traveling in and out of the port every day. Because of this, the port is rather large and can sometimes be hard to navigate.
But, don't fret! We're here to share valuable tips and insider secrets to ensure that your Port Canaveral cruise is nothing short of stress-free. From pre-cruise preparations to embarkation day and beyond, we've got you covered. So sit back, relax, and let us guide you on a voyage to seamless cruising in Port Canaveral!
What You Should Know About Port Canaveral
Before we delve straight into the tips and tricks of planning stress-free Port Canaveral cruises, we should cover the basics first.
About the Port
Nestled along Florida's stunning Atlantic Coast, Port Canaveral is a captivating destination that serves as a gateway to incredible adventures both on land and at sea. Renowned as one of the busiest cruise ports in the world, it offers a vibrant and bustling atmosphere that exudes excitement and wanderlust. 
Moreover, Port Canaveral offers an array of dining options, shopping experiences, and lively entertainment venues, ensuring that there is something for everyone to enjoy. Whether you're a cruise enthusiast or seeking a vacation filled with coastal charm, Port Canaveral is a destination that promises unforgettable memories and endless possibilities.
How to Get to Port Canaveral
Getting to Port Canaveral is a breeze with several convenient transportation options at your disposal. If you're arriving by air, the nearest major airport is Orlando International Airport (MCO), located about 45 minutes away. From there, you can choose between various ground transportation options such as shuttles, rideshare, or private car services to reach the port. 
For those driving to the port, Port Canaveral is easily accessible from major highways and offers ample parking facilities. However, parking can oftentimes become a hassle and add to the stress of getting to your terminal on time. This brings us to our first tip.
5 Tips to Ensure Your Port Canaveral Cruises Are Stress-Free
Embarking on Port Canaveral cruises is an exciting adventure, and with these five tips, you'll be well-equipped to make your journey stress-free. From planning ahead and packing wisely to navigating embarkation smoothly and maximizing your onboard experience, we've got you covered.
Skip the Parking and Use a Car Service
When it comes to transportation from MCO to Port Canaveral, hiring a car service is undoubtedly the most efficient and stress-free option. With a private car service, you can enjoy the convenience of door-to-door transportation, eliminating the need for navigating public transportation or coordinating multiple transfers. 
A professional chauffeur will pick you up from your desired location, whether it's the airport, hotel, or your home, and ensure a smooth and comfortable ride directly to the cruise terminal. This eliminates the hassle of parking, dealing with traffic, or finding your way in an unfamiliar area. 
While shuttle schedules may be subject to delays or crowded pickups, a car service operates on your schedule, guaranteeing timely transportation. With a professional chauffeur behind the wheel, you can have peace of mind knowing that you will reach your destination without any unnecessary stress or inconvenience.
2.
Find a Stay and Cruise Hotel
Stay and Cruise hotels in Port Canaveral offer the perfect solution for travelers seeking convenience and peace of mind before embarking on their cruise. These hotels are strategically located near the port, allowing guests to enjoy a seamless transition from their accommodations to the ship. 
Stay and Cruise hotels often provide special packages and services tailored to cruise passengers, such as complimentary shuttle transfers to the port, long-term parking options, and luggage storage facilities. Additionally, these hotels offer comfortable and well-appointed rooms, dining options, and amenities to ensure a pleasant stay. 
Whether you're arriving the day before your cruise or looking to extend your vacation after disembarking, Stay and Cruise hotels in Port Canaveral offer a stress-free and enjoyable experience, making them an ideal choice for cruise travelers.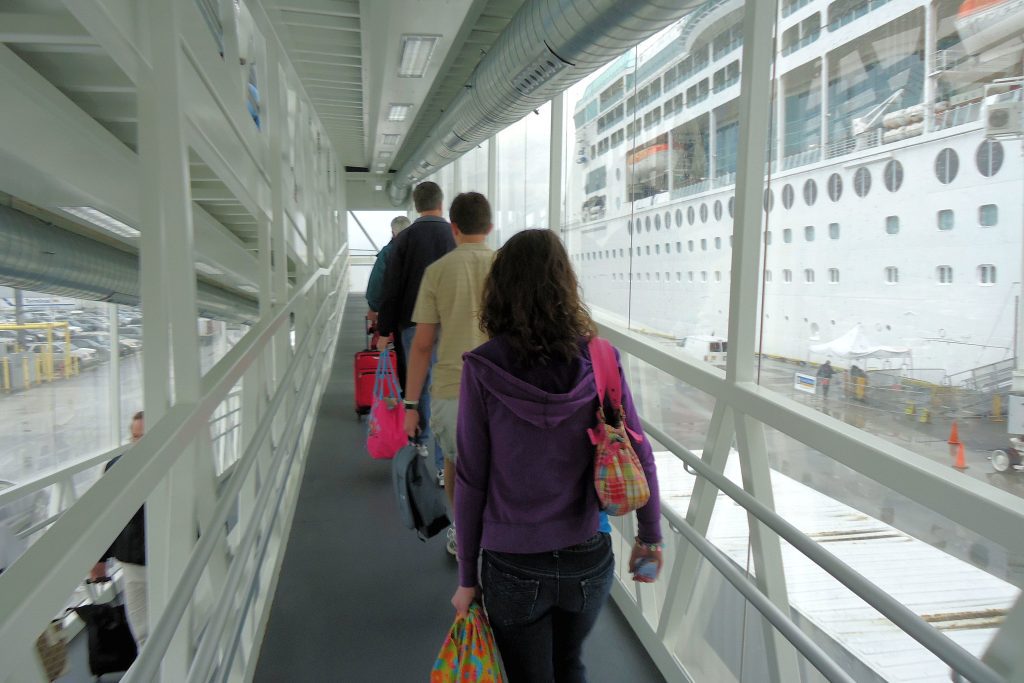 3.
Explore the Port Before Embarking
If you have some time to kill before boarding, we highly recommend taking the time to explore some of the attractions around Port Canaveral. You can indulge in delicious seafood at waterfront restaurants, browse unique boutiques for souvenirs, or simply take a leisurely stroll along the picturesque marina. 
If you're a space enthusiast, a visit to the nearby Kennedy Space Center Visitor Complex is a must, where you can delve into the wonders of space exploration. There's also the Exploration Tower where you can watch the ships sail in and out of the port and learn about the history of Port Canaveral.
4.
Double Check Your Boarding Documents
All Port Canaveral cruises require the proper boarding documents for your trip. Ensuring you have the necessary documents before embarking on your cruise is essential for a smooth and stress-free experience. 
First and foremost, a valid passport is typically required for international cruises. Check the expiration date and ensure it is valid for at least six months beyond your travel dates. For domestic cruises, a government-issued ID such as a driver's license or state identification card is usually sufficient. 
Additionally, it is crucial to have a printed or electronic copy of your cruise booking confirmation, as well as any required visas or travel permits for the countries you will be visiting during your cruise.
5. Board Faster by Boarding Later
While it may seem counterintuitive, boarding later can actually help you board faster when embarking on a cruise. Cruise lines often stagger the boarding process, assigning specific check-in times to manage the flow of passengers. By opting for a later boarding time, you can avoid long lines and crowded waiting areas, allowing for a more streamlined and efficient embarkation experience. 
Additionally, boarding later means that the initial rush of passengers has subsided, and the ship's crew has had more time to prepare and organize the boarding process. This can result in shorter wait times, smoother security checks, and quicker access to your cabin. 
So, consider arriving at the port a bit later, relax, and let the initial wave of passengers pass. You'll find yourself boarding faster and starting your cruise with less stress and hassle.
Enjoy a Stress-Free Cruise Experience With Kingdom Car Service
In conclusion, when it comes to ensuring a relaxing and stress-free transportation experience for Port Canaveral cruises, Kingdom Car Service is the perfect choice. Our professional chauffeurs and luxurious vehicles provide a seamless and comfortable journey from your desired location to the port.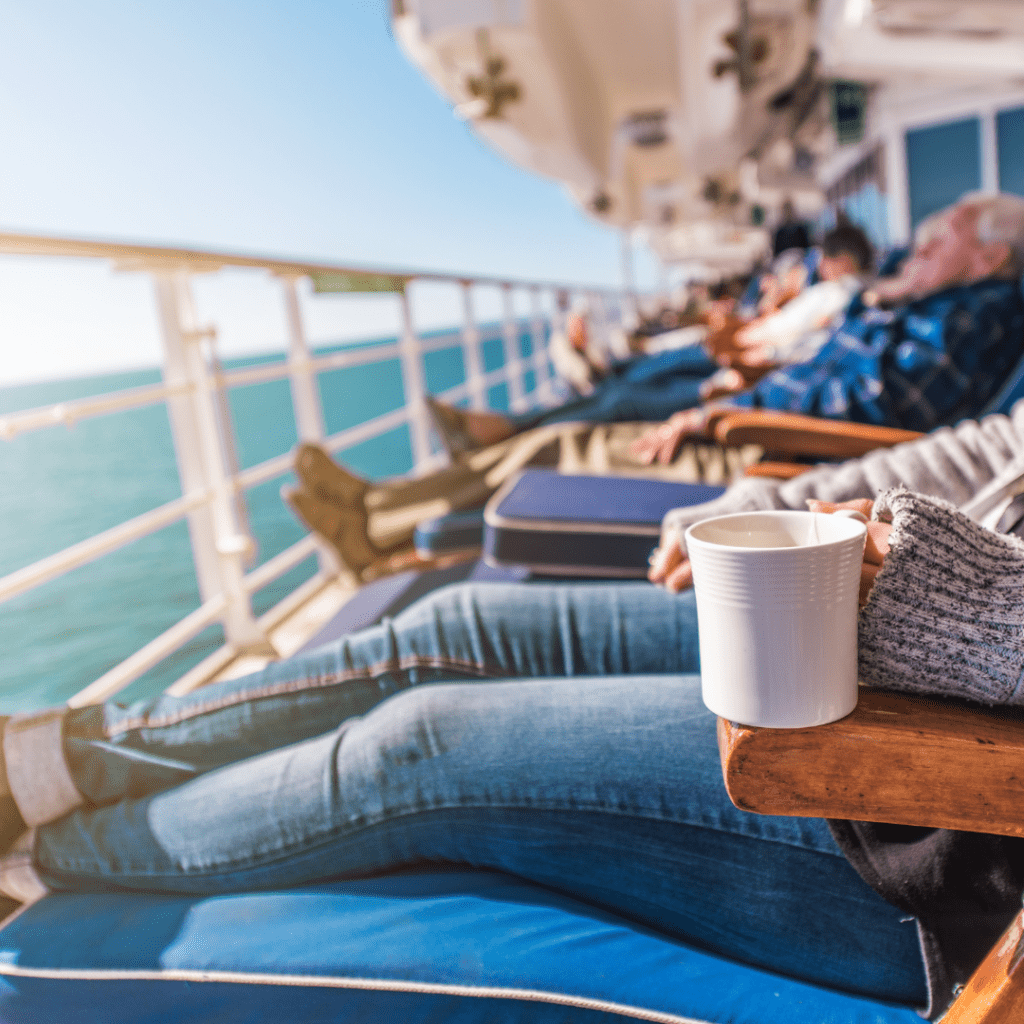 With expertise and attention to detail, we take care of all the logistics, allowing you to sit back, relax, and enjoy the anticipation of your cruise. Whether you're traveling solo or with a group, our private car service offers convenience, reliability, and a touch of elegance. 
Start your cruise vacation on the right foot with Kingdom Car Service, knowing that your transportation needs are in the hands of experts who prioritize your comfort and satisfaction. Say goodbye to transportation worries and hello to a stress-free and enjoyable journey to Port Canaveral!